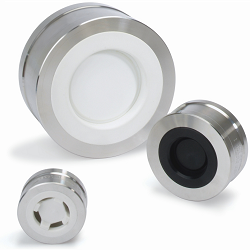 Check valves only allow the flow in one direction and ensure that the medium cannot flow back. Are suitable for liquids, gases and vapors in process engineering.
Depending on the material of the housing and the seal (metallic or plastic), the tightness according to DIN according to DIN EN 12266-1 and the leakage rate is determined.
Available housing materials:
Steel, stainless steel and special steels
The seal can be made of metal or consist of hard or soft-sealing plastics.
A spring-controlled response pressure of up to 1 bar can be achieved.
Available for DN 15 to DN 100 with Kvs values 4 to 133.